Last week was an emotional week in the York house (as I'm sure it has been for many families). Last week started with the State Semi-Final game, at home, against Dufur, ending in a walk-off "safety" squeeze by our son, Nathan, scoring his best friend, Levi. It was so emotional. That win put us in the State Championship game, held on Friday at Salem/Keizer Volcanoes Stadium. On Thursday, our team went up, practiced at Sheldon High School (thank you, Coach Riley), ate at Buffalo Wild Wings, and stayed in Albany. On championship day, we practiced at Western Oregon University (thanks, Coach Walker). We arrived at Salem/Keizer in time to watch another Douglas County team, the South Umpqua Lancers, win their 1st State title since 1979. It was cool because we know many of those players, parents, and coaches from SU.
As most of you know, we ended up losing on Friday. We didn't play well. But Kennedy is very good. Coach Moffatt is a friend of mine, and we've had some big-time games against one another. Our young guys got a bit overwhelmed by the moment, and we played tight. But as I told them after the game…while I am disappointed in the way we played, I'm not disappointed in them. These guys took me on an unforgettable ride, and I can't thank them and their parents enough for letting me coach them. I'm really proud of them and what they did this year.
We arrived home late on Friday night (around midnight). Jill got up early to take Bethany to the Lamb Show, where Bethany was fantastic! She received a Blue Ribbon for confirmation for her lamb and made it to the Championship Drive in Showmanship. I got up early to take Caleb to a doubleheader in Myrtle Creek, and they got a big-time sweep. We then met at UCC for Nathan's graduation, which was wonderful. The entire graduation was Christ-honoring, and the speeches were excellent. We were proud that our son graduated with this class and in that graduation ceremony. Saturday ended with Bethany selling her lamb for a personal best and me at home finishing up my sermon notes.
And then Sunday (which is always coming in my life)…with the change of venue back to the church, it meant preaching two services rather than 1. In a typical week, it's fine but taxing. This particular week…whew! But who can complain? We spent so much of our week celebrating the joys of our kids! How cool is that? And we did it together, as a family. Below, I've added some pictures and a little video of the state semi-final walk-off.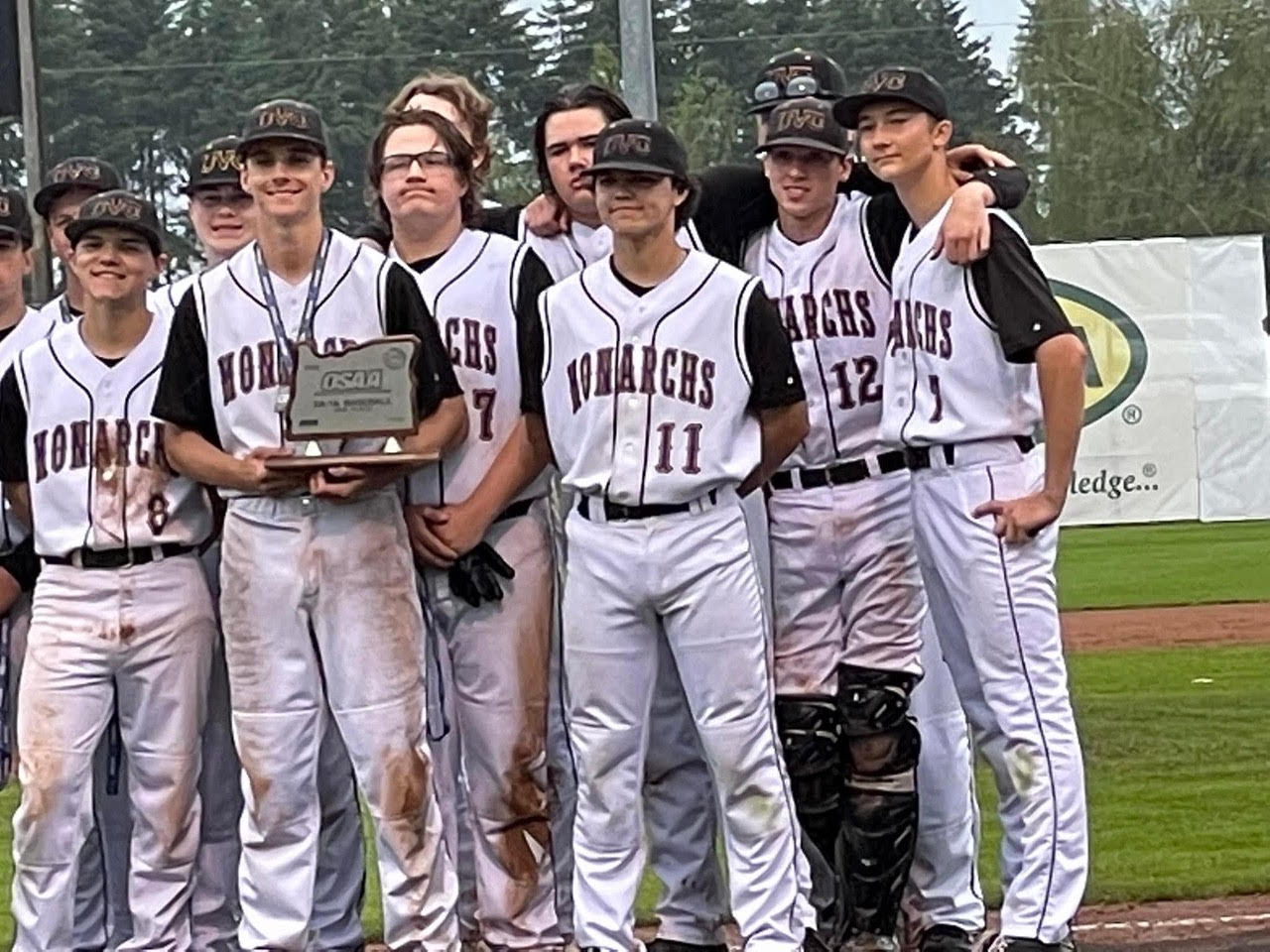 Gospel-Stuff:
Now, with this crazy week, I decided not to preach on 1 Timothy but to preach on "The Functional Centrality of the Gospel." It really is the most important lesson of my life. And like I said Sunday, "if I were to preach the last sermon of my life, this would be it." Lord willing, this wasn't my last one, but it's sure an important message.
What I hope was clear from this message was that the gospel empowers us to live out the Christian life and how central it should be to our thinking and behavior.
What's challenging in that sermon is to put a limit on it. There is so much more to this discussion, and I'll add a few more things here:
The gospel empowers us to be patient with others because Christ was patient with us.
The gospel helps us stop loving ourselves because Jesus has loved us better than we ever could, which frees us from the "need" for self-love.
The gospel frees us from the fear of man by showing us that we're more loved than we could ever dream because Jesus died for us, and we've been criticized more than we realize because it took Jesus' death to deal with our sin. This frees us to be courageous and to be humble.
God has called husbands to love their wives…" as Christ loved the church." See the gospel?
One other book recommendation: The Discipline of Grace by Jerry Bridges.
From the Cheap Seats:
I'm in College Baseball heaven right now. Texas A&M has advanced to the Super Regionals, and the Beavers are playing right now with the chance to advance. Dallas Baptist (my alma mater) was ousted over the weekend, but it was kind of expected.
Playoff hockey is fun. Go ahead and peek at the Edmonton/Colorado series' scores. Crazy. Two of the best players in the league play on those teams.
Some OSAA State Championships have been rescheduled for Tuesday. There are a couple of interesting stories behind some teams:

In the 4A softball final…Marist Catholic has a 3B named Myla Mahoney. Her older brother, Kolby, played 3B for UVC in our 2019 State Champion. Pretty cool. Here's hoping the Mahoney's get two state champions.
In the 4A baseball final…LaGrande has a left-fielder, Braden Carson. Braden's parents, Klel and Amy, were members of Family Church in Sutherlin several years ago, where they became close friends with Toby and Christina Luther (my assistant). I spent some time with Klel and Amy on Sunday, and their excitement was palpable. If LaGrande wins on Tuesday, it will be Braden's eighth state title in his high school career (3: individual wrestling; 2 team wrestling; 1 in football; 1 in choir; and 1 in baseball)…that is remarkable.
In Christ,
Dave York